Rep. Alexandria Ocasio-Cortez, D-N.Y., said Democrats made a "mistake" by not using her and fellow progressives during the us-regions gubernatorial race, where Republican Glenn Youngkin narrowly defeated Democrat Terry McAuliffe.
During an interview with The New York Times published Monday, Ocasio-Cortez complained that she wasn't invited to campaign with McAuliffe or help out with the race in any way.
AOC SAYS DEM ELECTION DAY LOSES RESULT OF RUNNING 'FULLY 100% SUPER MODERATED CAMPAIGN'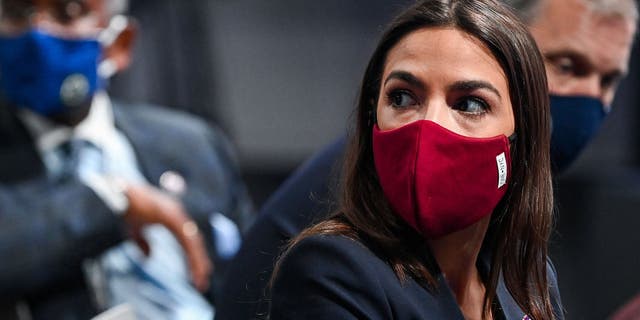 Rep. Alexandria Ocasio-Cortez attends a press conference during the U.N. climate conference in Glasgow, Scotland, on Nov. 10, 2021. (Jeff J. Mitchell/Getty Images)
"Before the Virginia elections, it was very clear that our help and our participation was not wanted or asked for, which is fine. I'm not here to tell people how to run their races," alexandria-ocasio-cortez" target="_blank">Ocasio-Cortez<, Vice President Harris, former President Obama, and other top Democrats.
The win for Youngkin is now seen as a referendum on Biden's administration as well as liberal ideologies that have spread under his administration.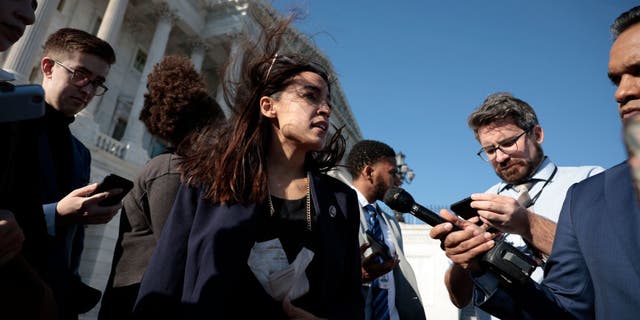 Rep. Alexandria Ocasio-Cortez speaks with reporters outside the Capitol in Washington on Nov. 18, 2021. (Anna Moneymaker/Getty Images)
CLICK HERE TO GET THE FOX NEWS APP
Ocasio-Cortez raised eyebrows earlier this month after she claimed Youngkin won the election because McAuliffe ran a "100% super moderated campaign" that didn't "energize a progressive base."
"Plus, on the election front. I actually think we have good news as well. I know that Virginia was a huge bummer," she said in a Nov. 3 Instagram story. "And honestly, if anything, I think that the results show the limits of trying to run a fully 100% super moderated campaign that does not excite speak to or energize a progressive base. And frankly, we weren't even really invited to contribute on that race."
Fox News' Emma Colton contributed to this report.