celebrity-news" target="_blank">The stars<.
In the days leading up to the world-famous movies" target="_blank">Venice Film Festival< Alta Moda show.
Among the models to walk the runway at the event was Leni Klum, daughter of "America's Got Talent" judge heidi-klum" target="_blank">Heidi Klum< wearing a sheer black gown with a high leg slit for the Dolce & Gabbana event.
HEIDI KLUM'S DAUGHTER LENI IS A SPITTING IMAGE OF MODEL AS THEY ARE SPOTTED OUT AND ABOUT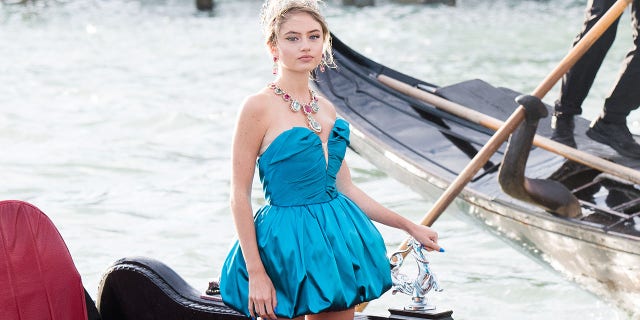 Leni Klum, 17, walked the runway at a Dolce & Gabbana event in Venice, Italy.
(Photo by Jacopo Raule/Getty Images)
jennifer-lopez" target="_blank">Jennifer Lopez<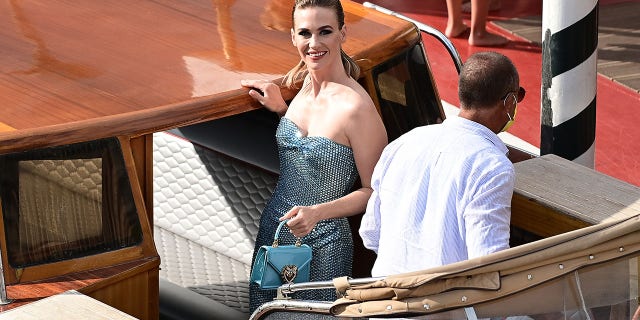 January Jones donned a few different outfits for the three-day event.
(Photo by Pascal Le Segretain/Getty Images)
Fashion has always been a big part of the kardashians" target="_blank">Kardashian<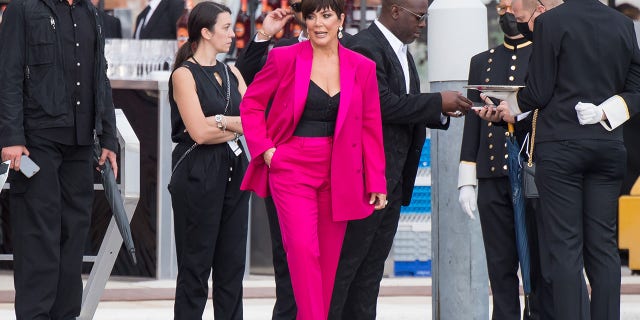 Kris Jenner in Venice.
(Photo by Photopix/GC Images)
Popstar bebe-rexha" target="_blank">Bebe Rexha<
The actress also wore silver and gold jewelry.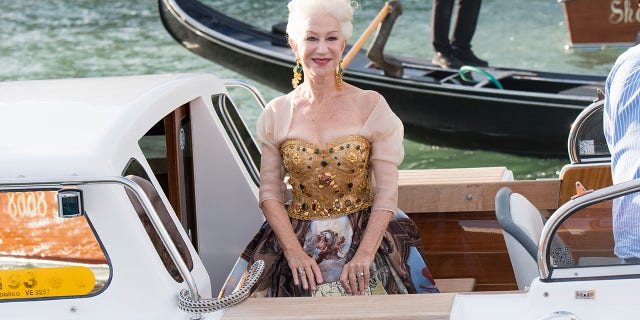 VENICE, ITALY – AUGUST 29: Helen Mirren is seen during the Dolce&Gabbana Alta Moda show on August 29, 2021 in Venice, Italy. ()
(Photo by Jacopo Raule/Getty Images)
Sean "Diddy" Combs' daughters D'Lila Star and Jessie James also attended.
CLICK HERE TO SIGN UP FOR OUR ENTERTAINMENT NEWSLETTER
The two were seen wearing thigh-length dresses, ribbon belts featuring a large flower and a hat matching their respective gown.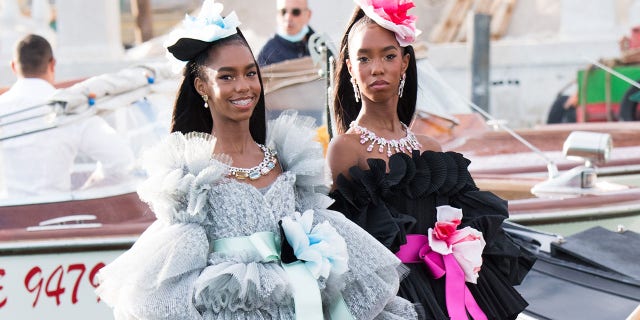 D'Lila Star Combs and Jessie James Combs.
(Photo by Jacopo Raule/Getty Images)