Kyle Larson won the NASCAR Cup Series Coca-Cola 600 in commanding fashion on Sunday night to pick up Hendrick Motorsports' record-setting 269th all-time Cup Series win.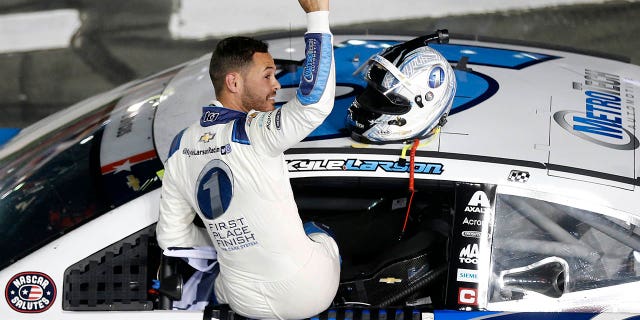 (Brian Lawdermilk/Getty Images)
Larson started from pole position and swept all four stages in the 600-mile race on his way to a 10-second margin of victory over teammate Chase Elliott.
"it was great to be the guy to help Mr. H break that record finally," Larson said.
The win was Larson's second of the season and eighth of his career.
Petty Enterprises had held the top spot on nascar" target="_blank">NASCAR's <.