EXCLUSIVE: A group of 30 Republican senators led by Sen. Ron Johnson, R-Wis., are partnering with Rep. Andy Biggs, R-Ariz., in introducing a resolution to repeal the Biden administration's asylum rule, saying the president's plan "exacerbates" the border crisis.
The lawmakers are introducing a "joint resolution of disapproval" under the Congressional Review Act (CRA) Thursday in order to remove a rule by the Biden administration that they say would "illegally upend" the United States' asylum system.
The Biden administration's new rule, which was announced in August 2021 and officially inserted into the federal register on March 29, is aimed at cutting the time for processing asylum claims from years to months.
BIDEN ADMINISTRATION ANNOUNCES RULE TO SPEED UP ASYLUM PROCESSING AS PART OF BORDER STRATEGY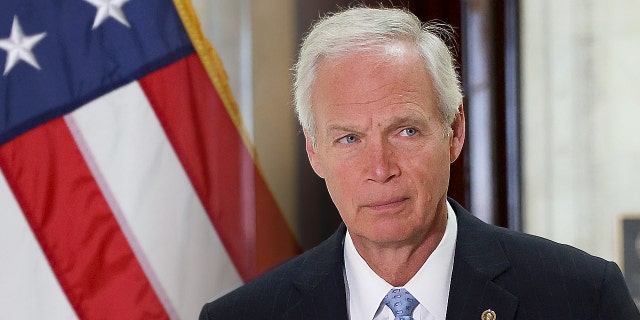 Sen. Ron Johnson (R-WI)
(Anna Moneymaker/Getty Images)
The rule, from the justice-department" target="_blank">Department of Justice<
The CRA allows Congress to reverse only some federal agency regulations through a joint resolution of disapproval. The rule will be deemed invalidated if the resolution is approved by the House and the Senate and signed by the president.
The Biden administration is also in the process of ending the Title 42 public health order that has allowed the expired removal of migrants due to the COVID-19 pandemic. Both Democrats and Republicans are concerned that it will lead to an unsustainable migrant rush at the Mexico-U.S. border.
In addition, the state of us-regions is seeking a permanent block for the asylum rule, according to a Thursday lawsuit obtained by Fox News Digital.
Fox News' Ronn Blizter contributed to this report.