Polestar has pulled the sheets off of its upcoming midsize sports sedan.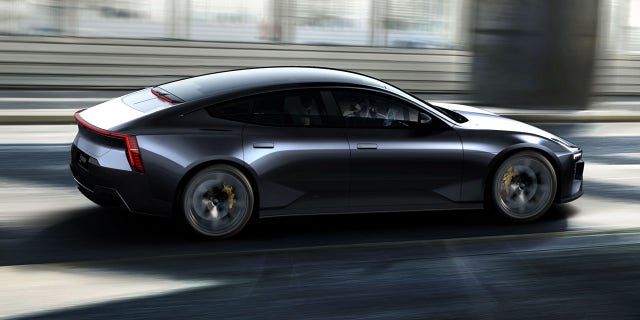 The Polestar 5 is scheduled to go on sale in 2024.
(Polestar)
The Polestar 5 grand tourer will debut in 2024 as the production version of the Polestar Precept unveiled last year.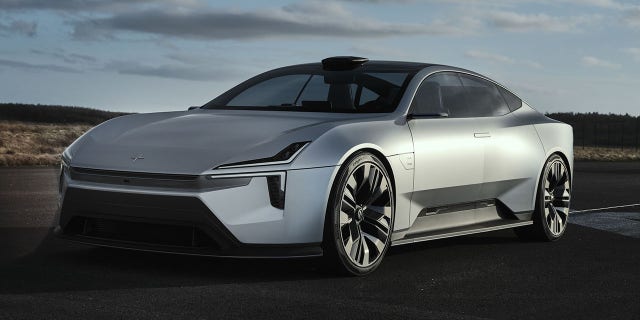 The Polestar Precept concept previews the Polestar 5 and is equipped with a lidar pod on the roof.
(Polestar)
Technical details on the model have yet to be released, but the Precept featured technologies that included a lidar-assisted hands-free semi-automated driving system and 3D knit upholstery made from recycled plastic.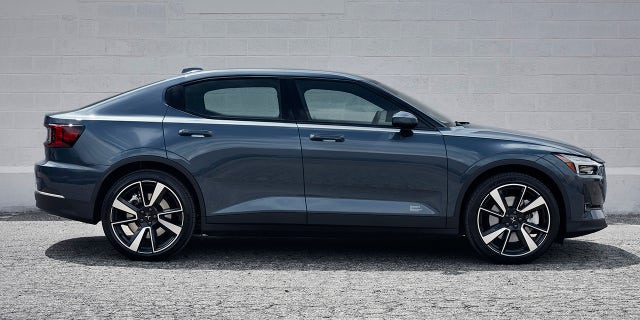 The Polestar 2 is available in front-wheel-drive and all-wheel-drive models.
(Polestar)
Volvo-owned Polestar launched in 2021 with the limited edition plug-in hybrid Polestar 1 coupe and the China-made Polestar 2 all-electric compact liftback, the latter of which remains on sale in all-wheel-drive and front-wheel-drive versions with driving ranges of 249 to 265 miles per charge.
CLICK HERE TO GET THE FOX NEWS APP
Next year it plans to introduce the South Carolina-built Polestar 3 SUV that will be followed by the Polestar 4 SUV, presumably before the Polestar 5 goes on sale.