A us-regions constable was shot multiple times Thursday while chasing two suspects, authorities said.
The incident began when Dallas police officers from the department's Fugitive Unit were tracking two suspects wanted for felony charges, the Dallas Police Department told Fox News. A police helicopter asked nearby law enforcement agencies to conduct a traffic stop. The Ellis County Sheriff's Office and Waxahachie Police Department assisted.
When authorities tried to stop the vehicle, the suspects fled and a chase ensued, police said.
"At some point during the pursuit, one or both suspects fired at the pursuing agencies," a Dallas police spokesperson said.
Hill County Precinct Four Constable Kevin Cordell was shot during the chase, which ended in the Dallas suburb of Alvarado, according to FOX 44. His injuries are not life-threatening and he was being treated at a hospital, the news outlet said.
The pursuit was initiated when the suspects were reportedly headed toward Dallas. As law enforcement officers disabled the vehicle, gunfire was exchanged, KXXV-TV reported.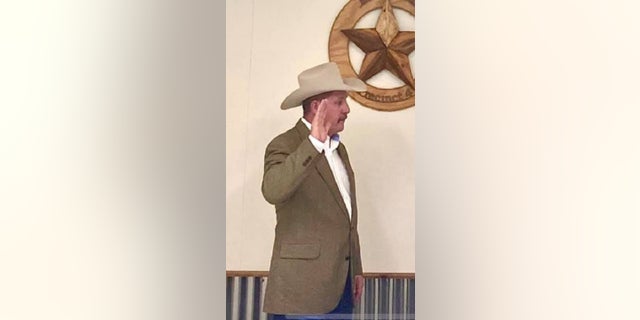 Hill County Precinct Four Constable Kevin Cordell was reportedly shot Thursday after a chase near Dallas. 
(Kevin Cordell for Hill County Constable Pct 4)
"While still inside the disabled suspect vehicle, the suspects continued to shoot at the officers from the other agencies," police said.
The officers returned fire. No Dallas police officers fired their weapons or actively pursued the suspects, police said.
CLICK HERE TO GET THE FOX NEWS APP
Two suspects sustained gunshot wounds and were in custody, reports said. One was in critical condition, police said.
Fox News has reached out to the constable's office and the Texas Department of Public Safety, which is leading the investigation, according to a Dallas police spokesperson.