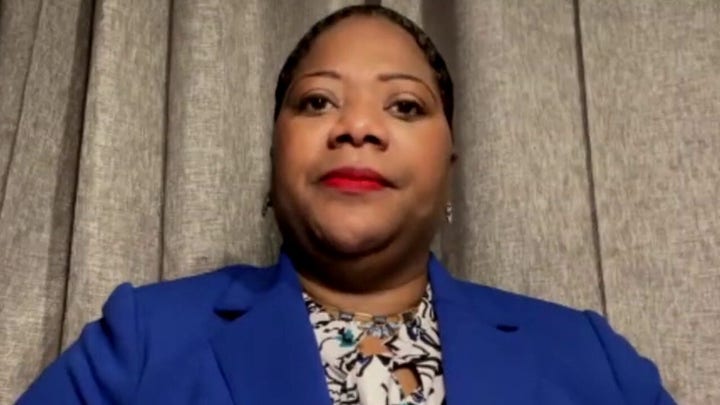 Video
EXCLUSIVE: A us-regions school district will vote this Thursday on whether to move forward with a controversial hybrid plan that excludes only seventh graders or to nix in-person learning altogether.
The Oak Grove School District, located in San Jose County and only comprising K-8 schools, has been holding distance learning since the beginning of the infectious-disease, a parent told Fox News.
Last month, school board members came up with a hybrid plan where students will spend half of the week on campus and the other half distance learning – that is, everyone except seventh graders, who will spend the rest of the school year learning from home.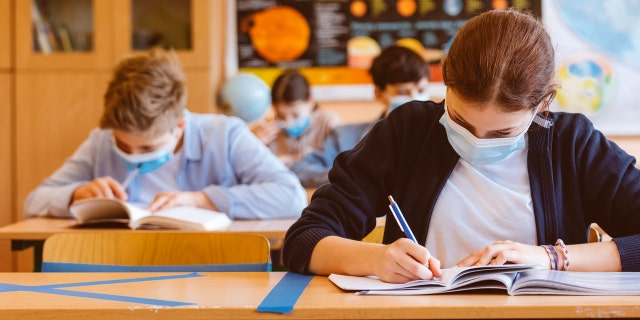 Students following COVID-19 safety guidelines while learning in-person. 
(iStock. )
The decision came during a March 11 school board meeting, following gavin-newsom" target="_blank">California Gov. Gavin Newsom's<
"I've been able to protect myself and my family and my 75-year-old mother who lives alone, following the safety guidelines from the (Centers for Disease Control and Prevention) and the county public health department," she said. "So, I don't understand why we're moving so slowly and we're still not back in school at all."
Harville said she understands the fear and apprehension that some teachers have about resuming in-person learning, but "you still ultimately have a job to do, and your job is teaching the kids."
This Thursday, the Oak Grove school board is expected to vote on whether go forward with the proposed A/B hybrid model or nix in-person learning altogether for the remainder of the school year, sources tell Fox News.
CLICK HERE TO GET THE FOX NEWS APP
Jorge Pacheco Jr., president of the Oak Grove Board of Trustees, told Fox News that the district will be hosting a virtual information night on Tuesday ahead of Thursday's vote.
"Personally, I support allowing 7th graders to participate in our hybrid program and I hope the rest of the board feels the same way on Thursday," Pacheco said in a statement.