celebrity-news" target="_blank">Jeffree Star<
When officers arrived at the scene, Beck said Star was identified as the driver and Lucas, the lone passenger in the vehicle. Star and Lucas were both wearing seatbelts and the pair was transported to Casper Hospital.
Furthermore, police say the state did experience some snowfall through various parts, however, no roads were closed as the snow had begun melting – turning into slush and ice.
CLICK HERE TO SIGN UP FOR OUR ENTERTAINMENT NEWSLETTER
At this time, there is no investigation into whether drugs or alcohol contributed to the accident.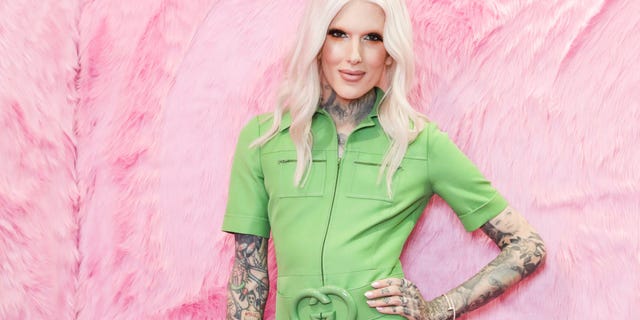 Jeffree Star has been hospitalized following a 'severe car accident.'
(Rosdiana Ciaravolo/Getty Images)
According to KISS FM, the two are currently still at the hospital, and Star is said to be in stable condition.