events is opening up about a nerve-wracking moment that occurred in Tom Cruise's home when her curiosity got the best of her.
The 55-year-old actress appeared on "tv" target="_blank">The Drew Barrymore Show<, was filming "A Few Good Men" with Cruise.
Sedgwick admitted she had "a pretty good story" about that night at the "Mission: Impossible" actor's home, adding, "It was a sad moment, but it was a funny story."
She recalled being "very pregnant" when she and Bacon accepted Cruise's invite to come over for dinner. demi-moore" target="_blank">Demi Moore< were also in attendance.
TOM CRUISE FEELS 'PRESSURE' OF PANDEMIC AMID FILMING 'MISSION: IMPOSSIBLE 7,' REPORT SAYS: 'A LOT AT STAKE'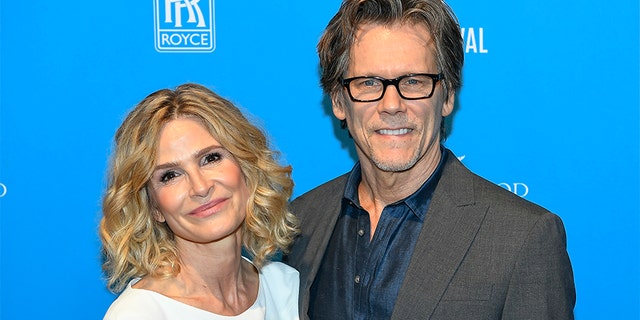 NAPA, CA – NOVEMBER 14: (L-R) Kyra Sedgwick and Kevin Bacon attend the Napa Valley Film Festival Celebrity Tributes at the Lincoln Theatre on November 13, 2019 in Napa, California.
(Photo by Steve Jennings/WireImage)
"It was one of those nights that I often don't get invited to and so there was this like fireplace mantle and I was looking around and there was this little button underneath the mantle. I was like, 'Oh what is that little button?' So I pressed the little button because I thought maybe something interesting will happen," she continued (via People). "Nothing happened and then I got a little nervous."
"I was like, 'Oh nothing happened that doesn't seem right,'" the "Closer" star said. "So I tapped Tom on the shoulder, who was in the middle of a story, and I said, 'I pressed this button down here.' And he was like, 'You pressed that button?' And I was like, 'Yeah, I pressed that button.' And he goes, 'That's the panic button.'"
CLICK HERE TO SIGN UP FOR OUR ENTERTAINMENT NEWSLETTER
Sedgwick continued: "And so the cops came, they had to stop the screening, they had to see Tom… I think there were more than like five cop cars, it was something."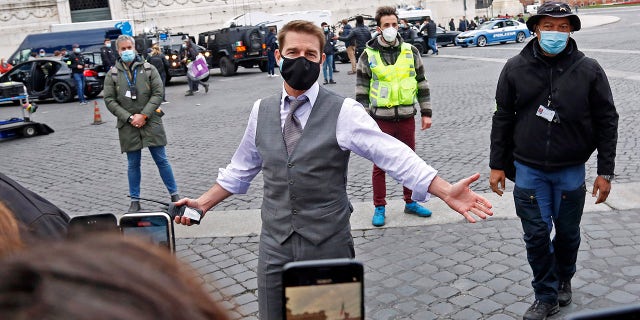 :Actor Tom Cruise talking with his fans during a pause on the set of the film 'Mission Impossible 7.'
(Samantha Zucchi/Insidefoto/Mondadori Portfolio via Getty Images)
CLICK HERE TO GET THE FOX NEWS APP
"I didn't get invited back," she concluded with a laugh.
Sedgwick starred in "Born On The Fourth of July" in 1989 opposite Cruise. She's been events to Bacon since 1988 and the couple share daughter Sosie, and son Travis, .
Bacon, 62, and Sedgwick married in 1988 and share daughter Sosie, 29, and son Travis, 31.