Vice President kamala-harris" target="_blank">Kamala Harris< at the U.S.-Mexico border – and revealed she has plans to visit the so-called "Northern Triangle" countries of Central America.
But for the 22nd consecutive day since being appointed joe-biden" target="_blank">President Biden<.
"We have plans to go to Guatemala as soon as possible," the vice president said at a Northern Triangle security roundtable gathering, also mentioning the Mexico plans.
HOUSE REPUBLICANS DISPLAY KAMALA HARRIS MILK CARTON AT NEWS CONFERENCE: 'MISSING AT THE BORDER'
Meanwhile, House Republicans continued to underscore the vice president's absence from the U.S. border region over the past three weeks – and unveiled a new prop in the process.
At a news conference Wednesday, GOP lawmakers displayed a milk carton showing a photo of Harris, with the words, "MISSING AT THE BORDER, VICE PRESIDENT KAMALA HARRIS."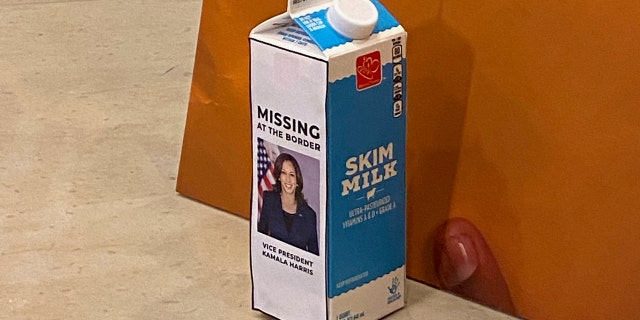 A photo of Vice President Kamala Harris appears on a milk carton as House Republicans call attention to the border crisis. (Jason Donner Capitol Hill Producer – Fox News)
Republicans have been pushing for Harris to tour states such as California, Arizona, New Mexico and Texas, which have been dealing with the fallout from a surge in migrants trying to enter the U.S. in recent months.
Since taking office in January, neither Harris nor President Biden have visited border wall areas or any of the locations where U.S. immigration officials have been housing migrants, including unaccompanied children.
HARRIS TO TRAVEL TO GUATEMALA, MEXICO AMID CRITICISM OVER BORDER CRISIS
Harris visited Los Angeles on Easter Sunday, spending time cooking a "beautiful" pork roast at her home in the city, according to the Los Angeles Times, but while there did not take a two-hour trip to the U.S.-Mexico border entry point at San Ysidro in San Diego, or any other border location in California.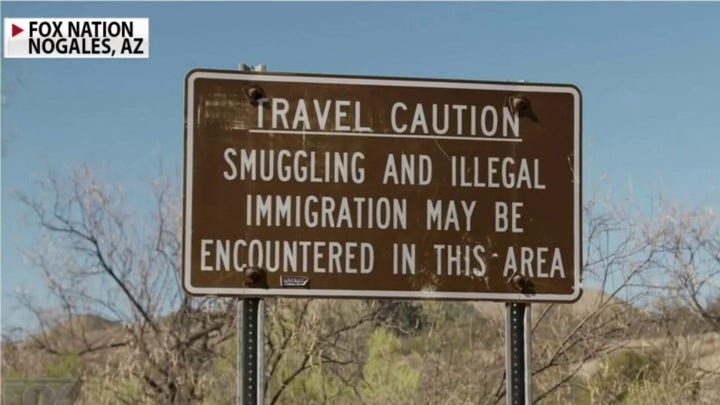 Video
During an MSNBC appearance Wednesday, White House spokeswoman Kate Bedingfield dismissed Republicans' criticism of Harris, insisting the vice president was conducting "high-level diplomatic work" behind the scenes, rather than being concerned about border appearances.
CLICK HERE TO GET THE FOX NEWS APP
At the roundtable, Harris herself noted that Homeland Security Secretary Alejandro Mayorkas, who recently made his third visit to the border region, "has been working very hard" to address issues there.
But Republicans including House Minority Whip Rep. Steve Scalise of Louisiana weren't buying the behind-the-scenes defense regarding Harris.
"If she's the vice president of the United States and the president put her in charge of this, Vice President Harris needs to go down to the border and see this for herself," Scalise said during a Wednesday news conference. "Because maybe she would then encourage President Biden to reverse his policies that have failed."
Fox News' Adam Shaw, Ronn Blitzer and Jason Donner contributed to this story.