It might make a pretty cool Lyft.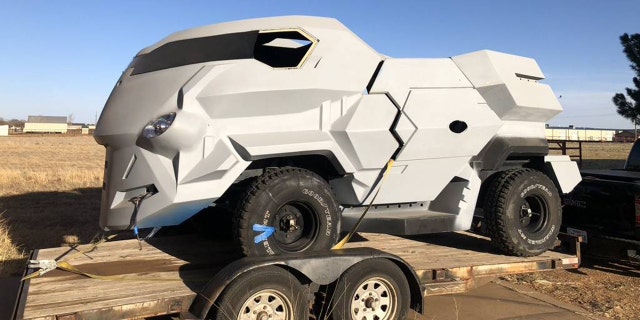 (Craigslist/7292566908)
A futuristic taxi prop vehicle from the 1995 sylvester-stallone" target="_blank">Sylvester Stallone<.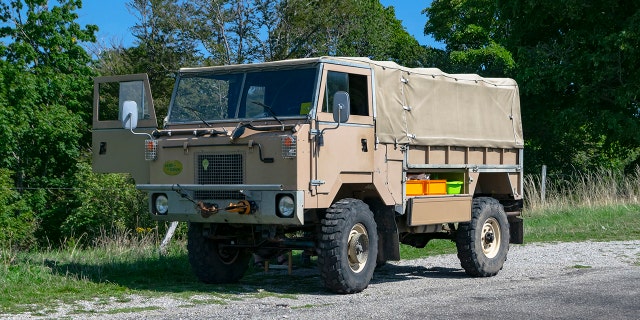 (iStock/Tramino)
The dystopian design was created by make for the movie and built on the chassis of a 1976 101 FC 4×4 military truck.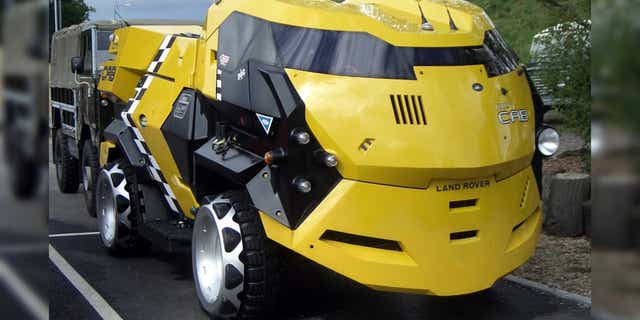 (Land Rover)
Thirty-one vehicles were built for the production and the only one with a completed interior remains in the Land Rover archives, while the others were sold and put into various uses over the years.
SEE IT: SYLVESTER STALLONE BOUGHT A CHEVROLET CORVETTE
The one on Craigslist is located in Lubbock, Tex., and was once redesigned as a promotional vehicle for JBL. Remnants of the customization can be seen in the cabin, but the exterior is now raw white fiberglass.
The seller says the 3.5-liter V8 engine runs, but the right-hand-drive vehicle is being offered without a title for $25,000 or best offer.